Yesterday, I tested one strategy that I had in my mind for couple days. I hired freelancer to post ad on Craigslist into all CL website of each state I plan to buy MHP. The ad was posted to Gigs (Domestic) section.
Title is "$1000 for leads. Mobile Home Parks for Sale" and the message
"I am looking for mobile home parks for sale. If you know any mobile home park for sale or you see sign for sale let me know. I will pay you referral fee $1000+ if I buy the property. Email me for more information." Also, I add money picture. See the example below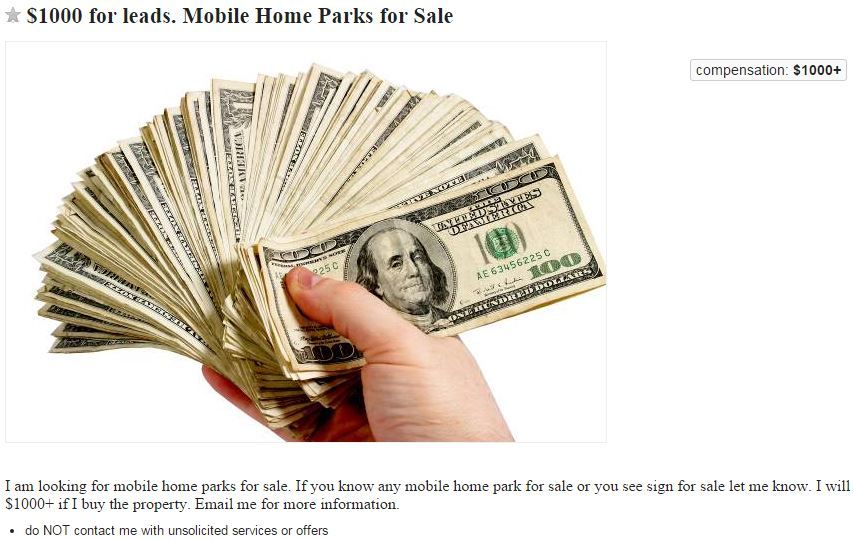 I got 20+ emails by this morning from people who know a park for sale, who know owner and some people just curious how they can help.
Here are responses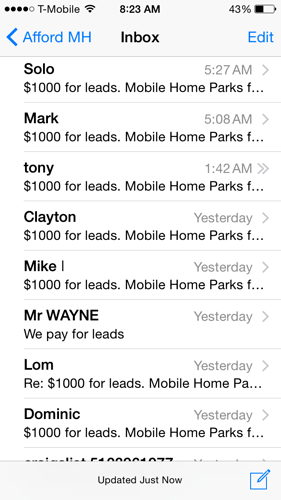 What are you strategies to find leads?